WPHelpere Knowledge Base WordPress Plugin
Modern and Simple yet Powerful Knowledge Base for WordPress
Support Multiple Products as well as Single Product
WPHelpere is a super crafted Knowledge base for WordPress plugin to create a self-service platform for your customers. WPHelpere is the best and suitable plugin to provide knowledge base support for your multiple products as well as for a single product.
Multiple Categories
Add Unlimited Categories and Tags
Add Multiple Categories to each Product/Service or to your Single Product/Service to segregate your Knowledge base articles.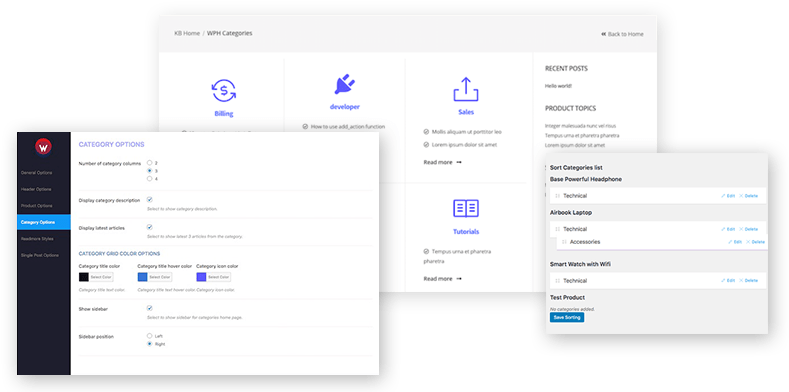 Create Documentations
Add any number of Documentation posts
Add Documentation to each Products/Services or to your Single Product/Service with automatic navigation links creation from your content headings.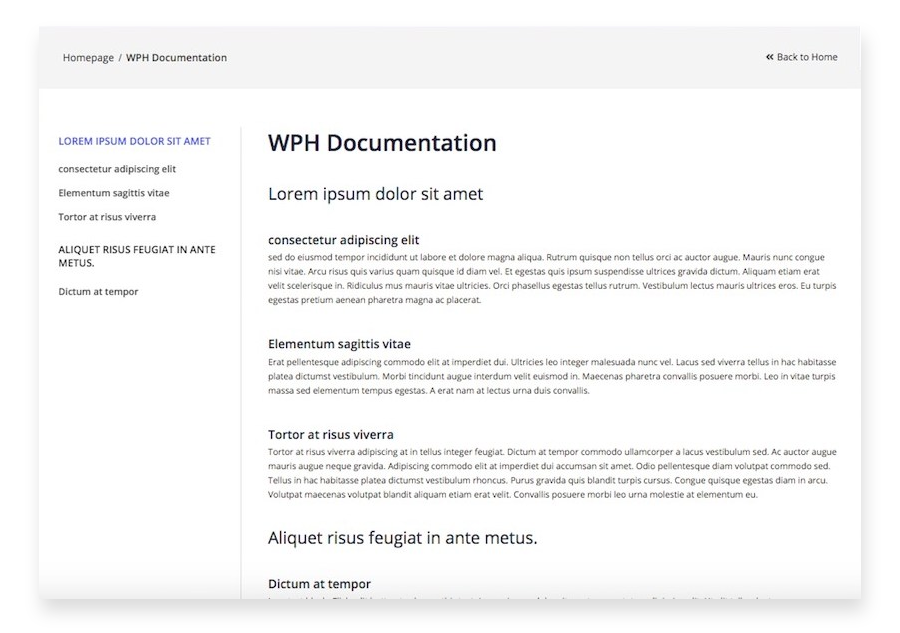 Plugin Features
All Plugin Features
Reports and Analytics
Measure your Articles performance to increase your customers interaction!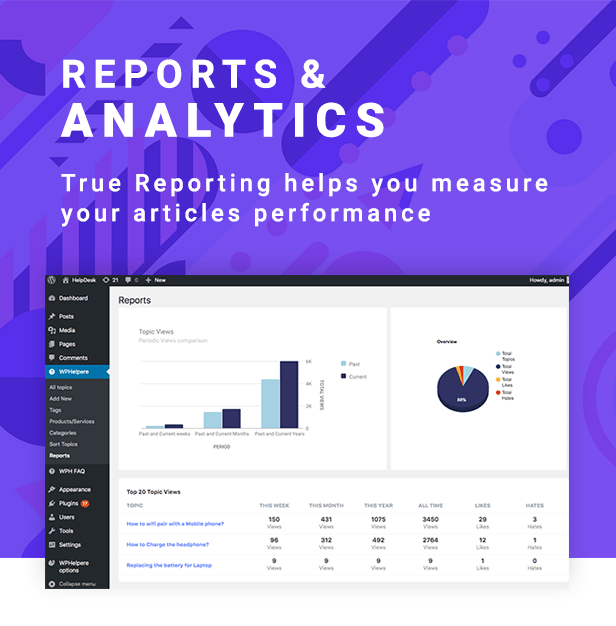 Quick Setup Website Knowledgebase Demo
WPHelpere Multi-Product Installation Demo
DOWNLOAD WPHELPERE NOW!
Start build your Knowledge Base in a Simple way!